Welch's Fruit Snacks are the snack that kids enjoy and parents steal from the pantry when the kids aren't watching. So to allow adults to enjoy their kids Welch's Fruit Snacks without shame, we set out to convince kids that stealing is mostly bad, except for when it comes to fruit snacks.

We launched a real children's book called "Sometimes It's Not Stealing" with 23 pages dedicated to sharing the only instance your parents should be allowed to steal. The book even included a secret compartment, filled with a pack of Welch's to practice with! The full campaign included a launch spot, an animated film narrated by the wickedly talented Kristin Chenoweth as our voice and an audiobook for repeated listening.


So next time the kid in your life gets mad at you for stealing a fruit snack, we've got the perfect learning experience ready to play!
Selected Book Pictures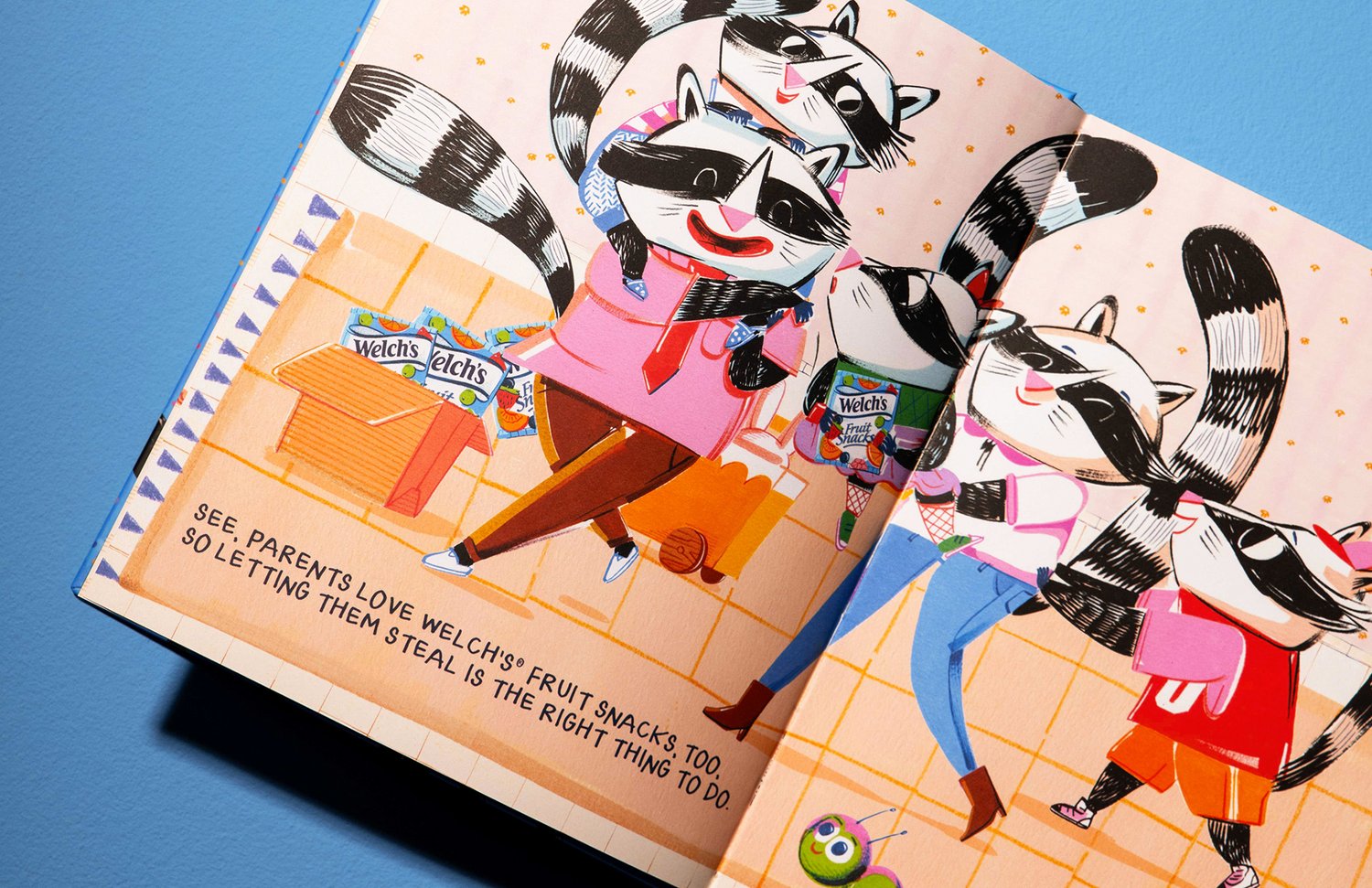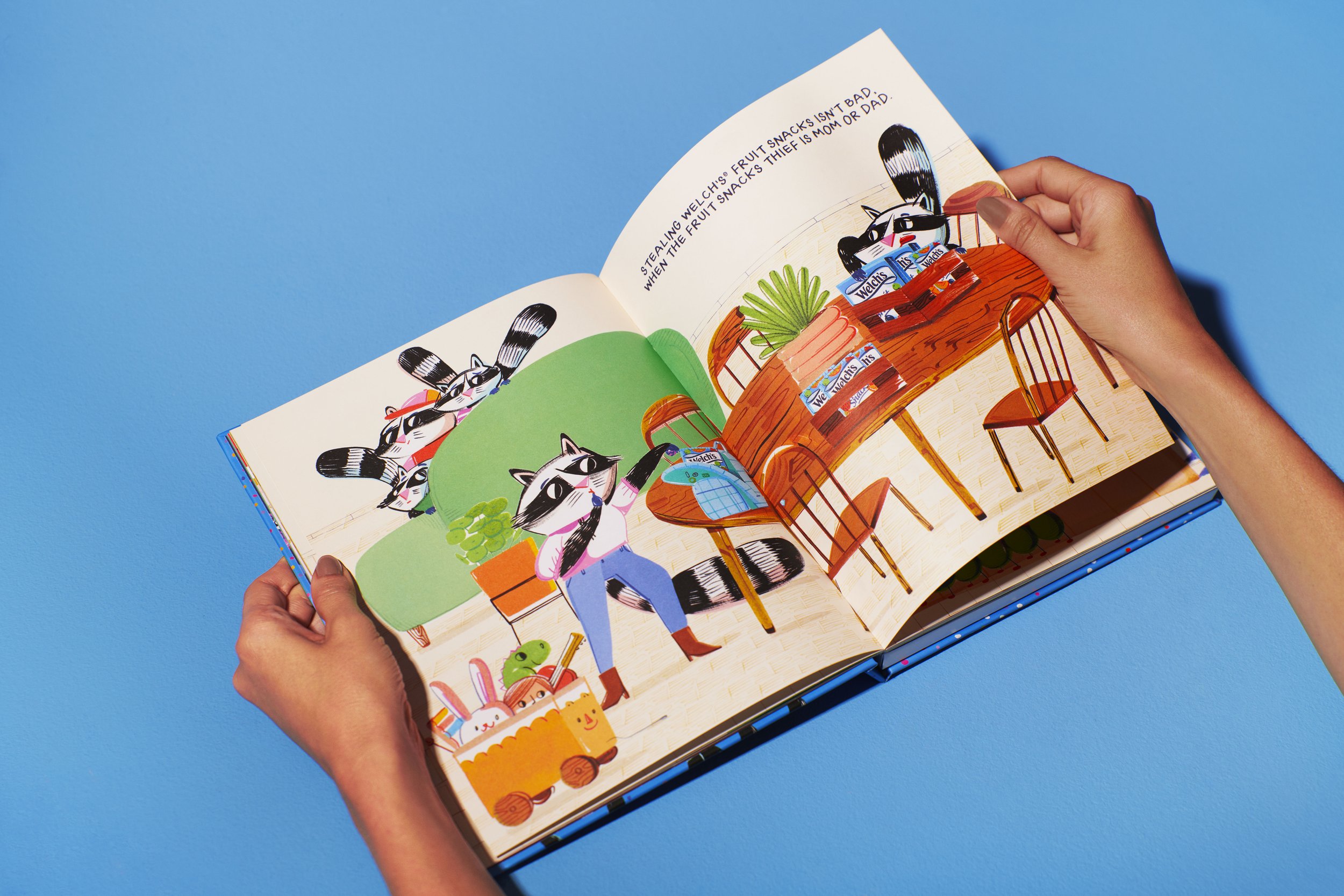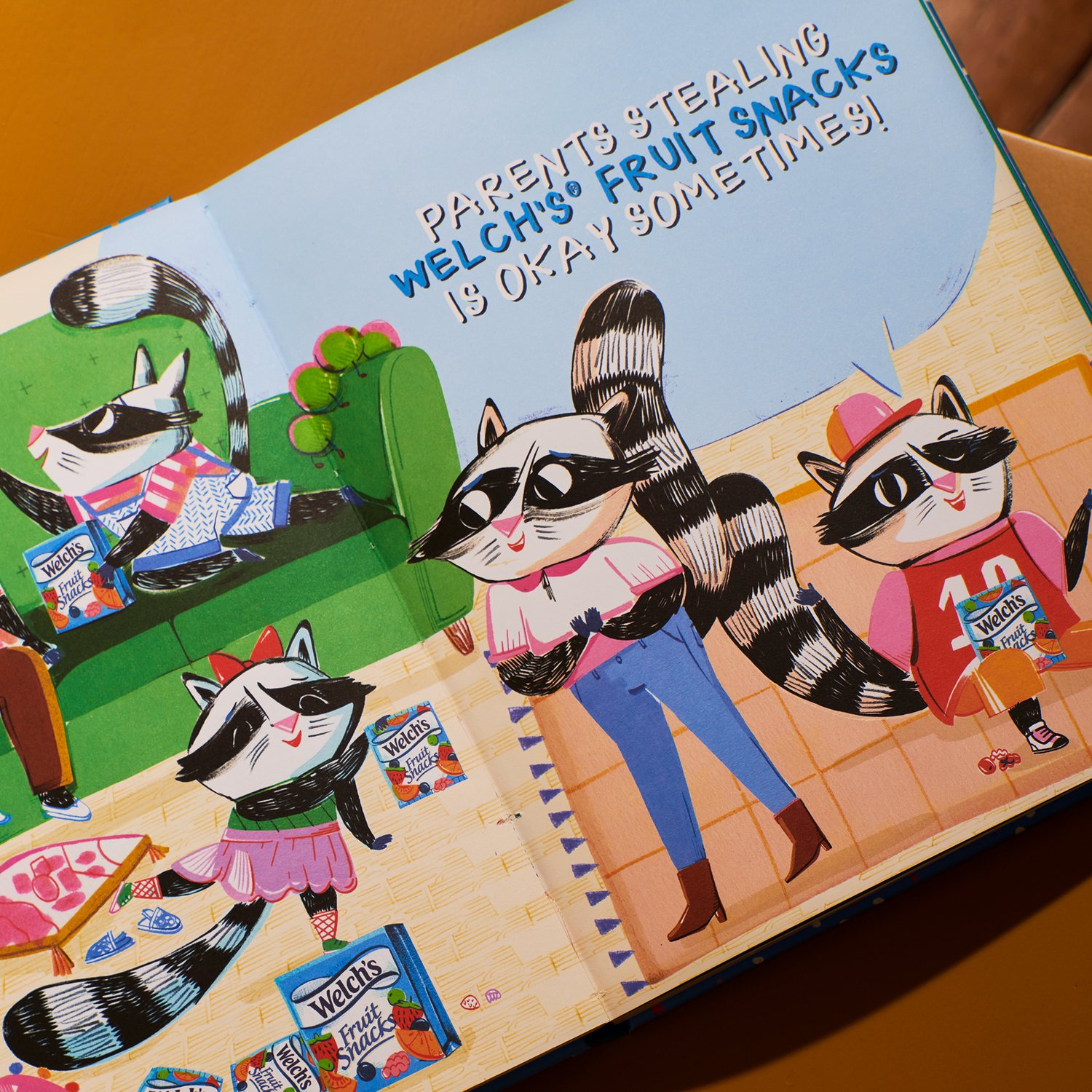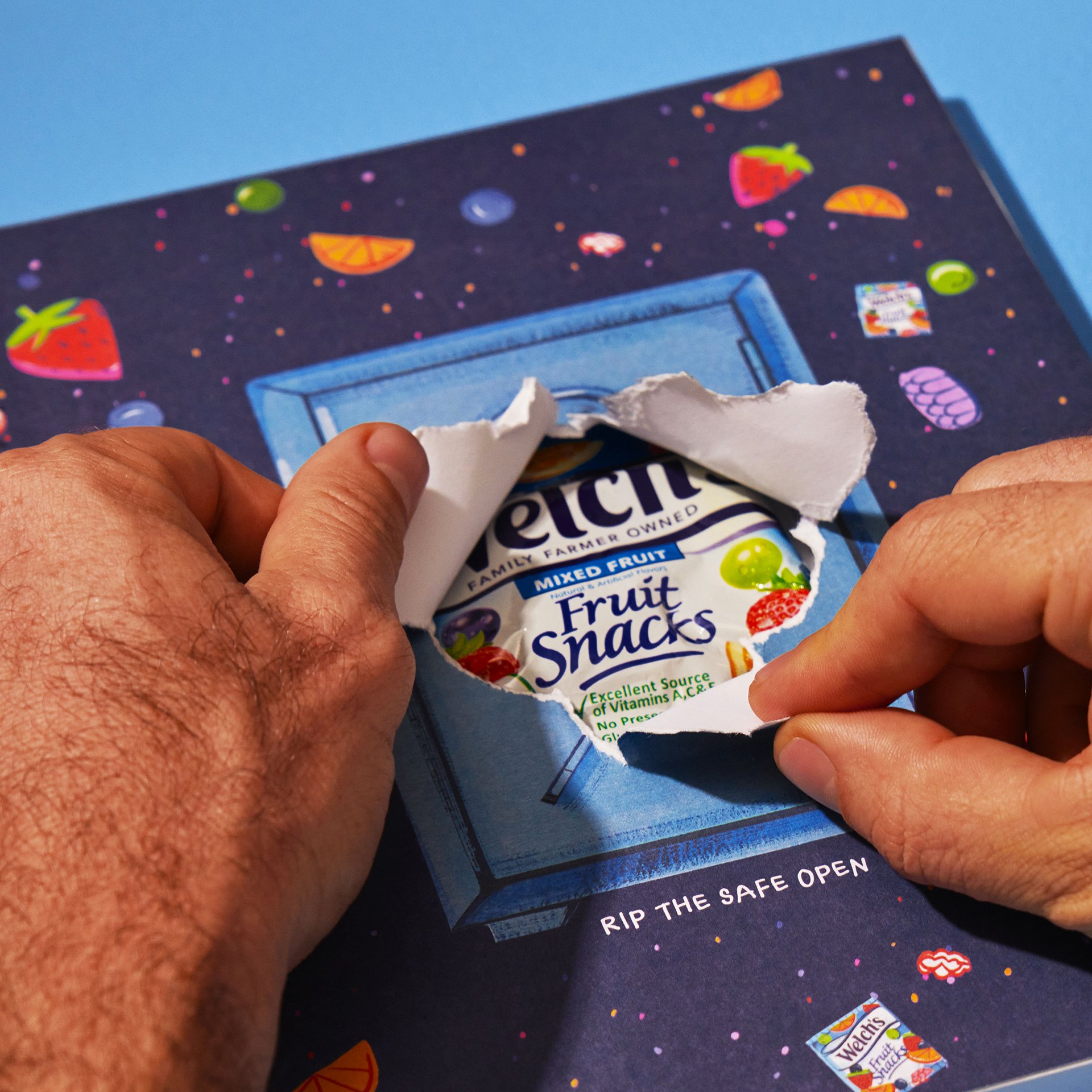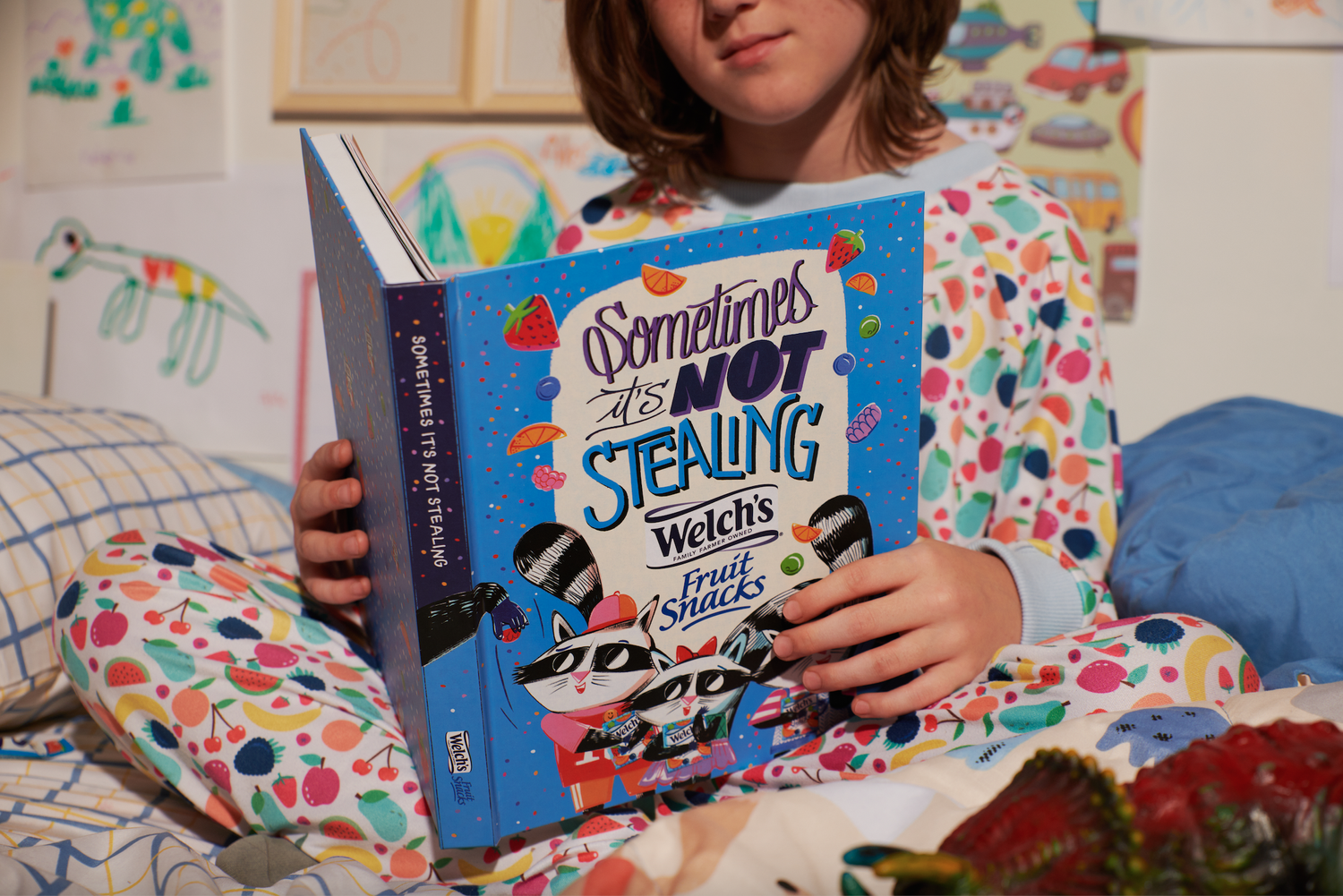 Launch Film
Full book available on request.

Selected Press
AdAge Editor's Pick. - Adweek. - Muse by Clio. - PR Week.