In the year I've worked on Popeyes, we've been challenged to react at the speed of culture, all through the lens of Popeyes Louisiana Chicken. Every day is a new opportunity to create magic and solve a new brief.

Here's a collection of some of that Cajun Sparkle work. 🐔

Popeyes Live!
When a meme of someone getting an old menu board for their TV went viral, Popeyes took it as an opportunity to put our menu on your TV via Twitch - and actually order food live through the chat.
---
Apple Pie for Apple Keynote
On the day Apple held their 2022 Fall Keynote to announce the iPhone 14, we took the chance to hold a keynote for our apple product - the apple pie. Over four-thousand people tuned in on Twitter and watched a loop of pie product features.
---
Popeyes Food Hacks Series
Taking Popeyes to unexpected places and unleashing some interesting food for the feeds has been quite fun! We've created six videos and garned over a million views for the series and even made it on Mashed.
---

Popeyes You Are The Father!
When Maury Povich announced his longtime show was ending after 31 seasons, we turned on a family meal promotion to celebrate the occasion in one hour.
---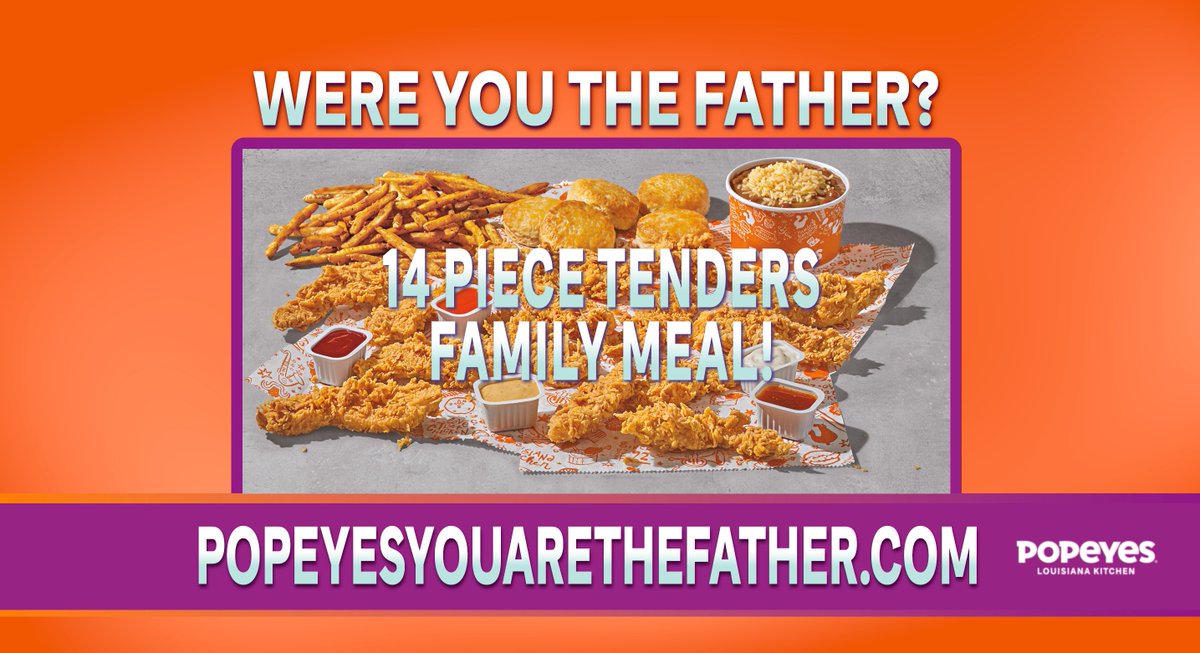 Furries for Popeyes
Popeyes being the first QSR restaurant to celebrate the furry community got a lot of internet love.
---
Various Other Work
Because when you're making content everyday, it's hard to fit it all in one page.
---