*STUDENT WORK*

By combining a spray bottle and a portable fan, O2Cool made a work of art. Moms embrace this work of art the most because they realize they have an image to uphold.


Regular moms sweat. O2Cool moms don't.
Print
(Click to see these babies full screen!)
---

Spritzing Billboards

We'll introduce spritizing billboards at waterparks and playgrounds that cool you off, even as your precious little tyke is running around like a banshee.
---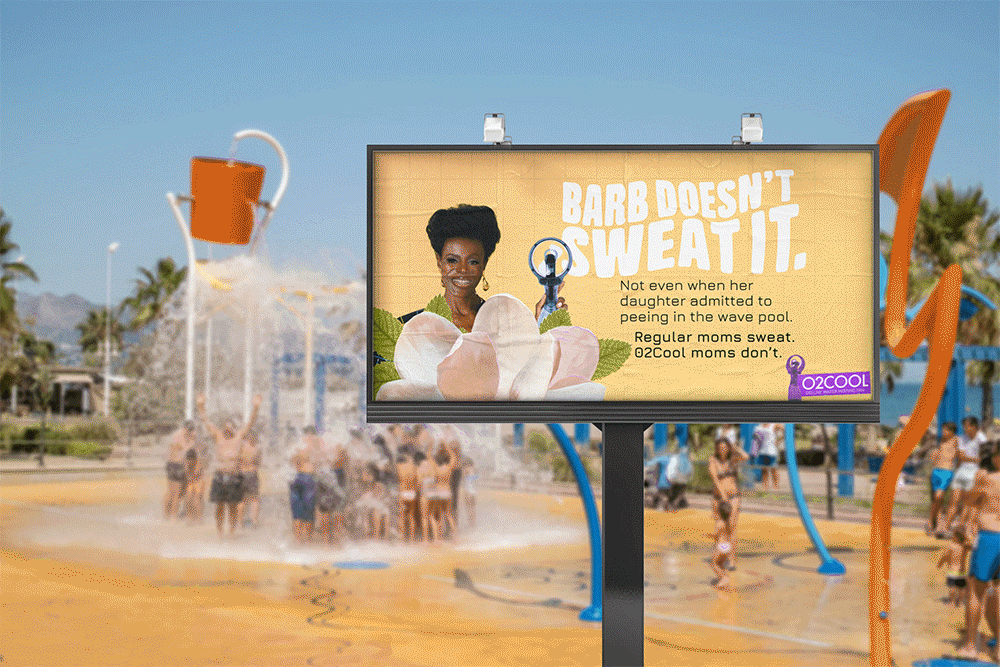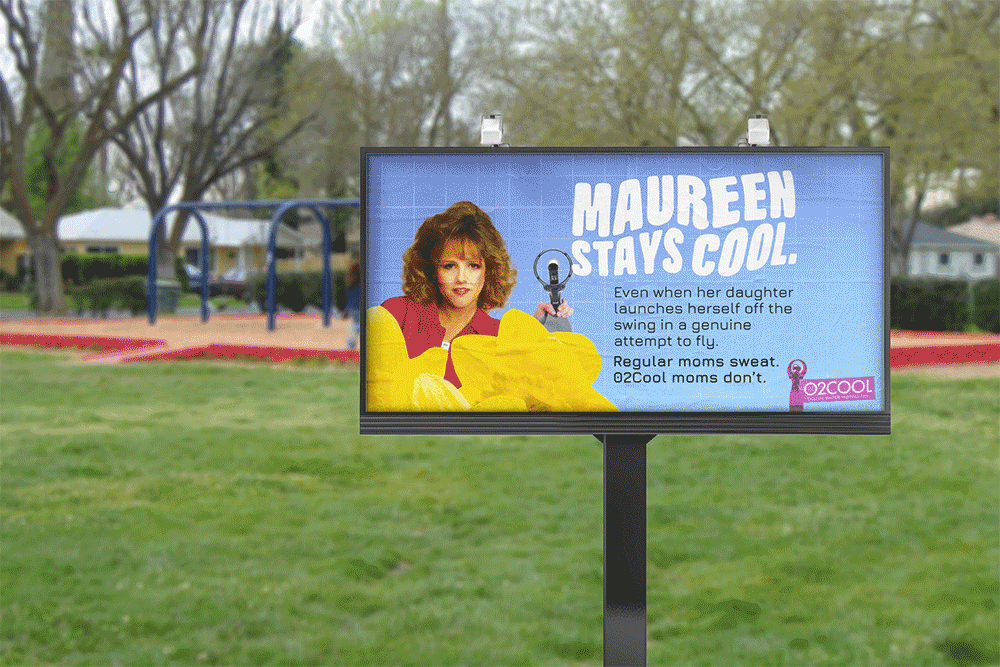 Cool Mom Slang Dictionary
Face it! You have no clue what the heck your child says now that TikTok has come into their life. That's why you need the Cool Mom Slang Dictionary, to keep you up to date on the hottest words. (Flip through the book below!)

---


Cool Momo-Rail
Moms use the O2Cool Deluxe Misting fan all the time at Disney, because Moms can be sweaty messes. That's why we're going to take over a monorail track and have our Deluxe Water Misting Fans spraying non-stop! So when little Gregory is pitching a fit, you can relax in the breeze of a cool mist.

---


O2Cool Mom Tracksuit
A sexy, sleek, purple velour tracksuit with a special holding pocket for your misting fan. So you can be the envy of all the regular moms out there.

---


Newspaper Placements
Inspired by the Dear Abbey genre, O2Cool moms will set out to solve real issues for moms in newspapers everywhere.

---
Bumper Sticker
---
Tweets on the Twitter
---



Copywriter:
Kelley Barrett