Buying a Montblanc means you own an unparalleled writing instrument. However, there's a unique problem that comes with a Montblanc -

Everyone knows you have one.
Print
---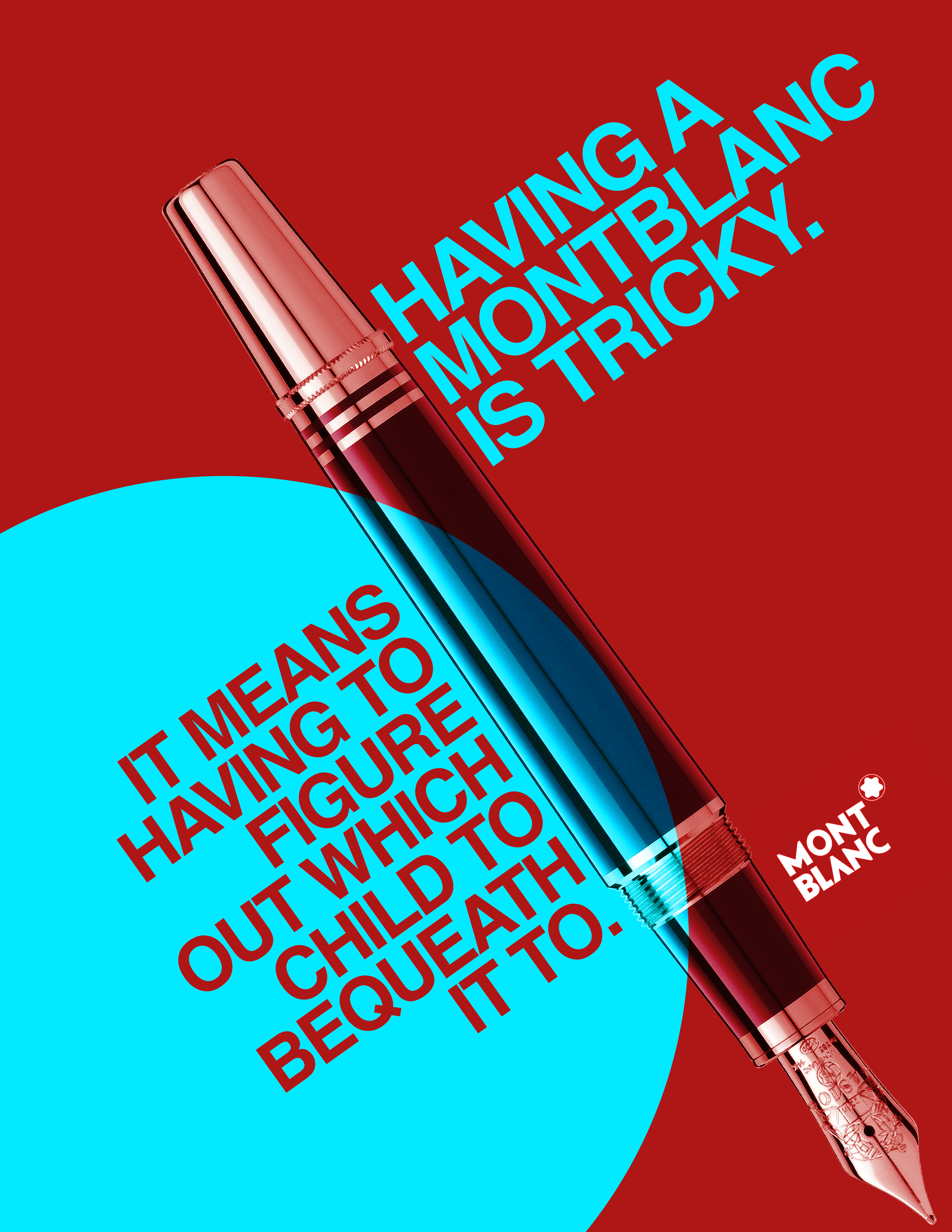 Montblanc & Tile Partnership
Another big problem with owning a Montblanc is you don't want to misplace your expensive pen. So we created a partnership with Tile to allow you to never misplace your pen.
---
Packaging
A sleek new design of the outer-box would bring visual elements present in our campaign directly to the consumer. Alongside the box would contain The Montblanc Guide to Owning A Montblanc, a pamplet intended to "introduce" the frequent problems that come with owning a Montblanc, so the customer could start coming up with their responses.
---
Out-of-Home
---